The CVLIS Team
Our team of associates have extensive experience designing and implementing large scale analytic and information systems, specializing in (but not limited to) SAP products. Our team has performed over twenty SAP implementations involving various phases of ASAP implementation methodologies covering the full life cycle of the project (Scoping, blueprinting, realization, testing, go-live, and post-live support). Projects to date have included Hardware and Software Evaluations, Capacity Studies, Requirements Definitions, Functional Specifications, Design, Implementation, Training, Data Modeling, and Project Management.
The CVL team is experienced with Financial and Administrative systems, Data Modeling and Management, Geographic Information Systems, Computer Aided Learning, Hydrologic Modeling, Econometrics, and various simulation techniques. The team has also ample experience with mainframe computers, minicomputers, microcomputers, and networks (both current and legacy). Our recent work has predominantly been establishing solid technology architectures for large client/server systems, relational databases, case tools, and networks. These projects have included: Evaluating system capacity requirements and volumetrics, converting mainframe applications, designing new decentralized applications, preparing network versions of existing application systems, and integrating legacy systems and applications for large organizations.
CVLIS Associates hold extensive SAP implementation experience including (but not limited to) Business Requirements Analysis, Project Management, Integration, Configuration, Upgrade, Extraction, Data Modeling, Data Loading, Query Generation, Interfaces and Conversions, Reporting, Enhancements, Design, Configuration, Testing, Integration, Migration, and Training. Our team is SAP certified in all SAP modules.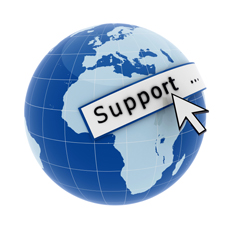 The CVL team has experience in FI/CO, CO-PA, SD, PP, MM, HR and CRM modules and consulting experience in Industries such as Health Care, Manufacturing, Government, Technology, Automotive, and Utility. Past clients have included a number of federal and crown corporations. We are particularly effective in consulting to data-rich, information-poor organizations, enabling them to make more effective use of their data.